Grave searches can often be a valuable source of information as part of your family tree research.
Genealogists will often find family members they would not have otherwise known about buried in family graves, these discoveries will then open up new areas for investigation.
We hold burial records from 1859 when Cathays Cemetery opened.
We will search for up to five names and you will receive the results of the search for everyone that is buried in the graves we locate e.g. if we search for 5 people and find them in 5 different graves which each have 4 burials, you will receive the information for all 20 people.
We will send you copies of the burial orders detailing name, age, address and occupation as well as any associated documents like receipts, maps and plans. There is a fee for this service.
We hold cremation records from the opening of Cardiff Crematorium, Thornhill in 1953.
Cremation records are not accessible to the public in the same way as burial records; we can give you information but not provide copies of any registers or documents.
Apply for a search request
To apply for a search request:
Carefully complete the application form
Include a cheque for the full amount (Currently £25)
Post the completed form with cheque to the following address:
Cardiff Bereavement Services,
Thornhill Road,
Rhiwbina,
Cardiff,
CF14 9UA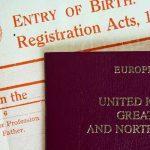 Copy certificates
There are three ways you can apply for a copy of certificates of births, marriages, and deaths that took place in Cardiff since 1837 (when official records began). Civil Partnership records are available from 2005 onwards.
Please visit Cardiff Register Office for more information.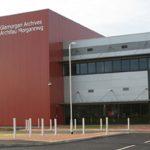 Glamorgan Archives
Glamorgan archives contain a vast wealth of records relating to the history of Glamorgan and its people.
The search room is open and free for public use.
For more information please visit Glamorgan Archives.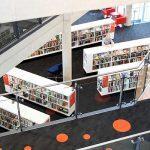 Cardiff libraries
Cardiff libraries are a great free way to research the history of Cardiff and it's people.
Please visit Cardiff Council's website to find your nearest library.